Introducing SPIDAcalc v8.0

Your Complete Pole Line Design Software Solution
Watch the video and discover SPIDAcalc v8.0.
STRUCTURAL ANALYSIS WITH SPIDACALC
SPIDAcalc makes it straightforward to collect, model, and optimize overhead T&D assets, giving organizations transparency, control, and flexibility over collection, material specification, and analysis methods.
With the new release of SPIDAcalc v8.0 – watch the video to about new features including automated vertical clearance evaluations, improved terrain functionality, and enhanced reporting.
Ready to see SPIDAcalc in Action?
Efficiently designing existing or new overhead systems is now easier than ever with the launch of SPIDAcalc v8.0 from SPIDA, the complete pole line design solution.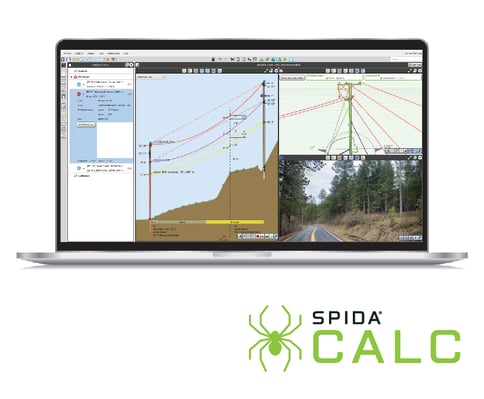 Request the on-demand recording and learn about;
The general functionality of SPIDAcalc

The new and improved features of SPIDAcalc v8.0 including Clearances and Terrain

How utilizing SPIDAcalc empowers you to build a better grid
Request the SPIDAcalc v8.0 on-demand recording